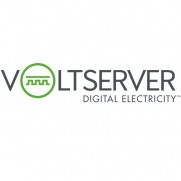 VoltServer is ideal to support the rapid deployment of FTTx, FTTH, LTE, 5G networks and other street based or remote network infrastructure devices. Provided as an innovative turnkey solution from Connectix, VoltServer powers remote equipment over existing telco infrastructure avoiding the complexity and delay of feeding mains power plus associated civil works and wayleaves.

The solution is capable of transmitting high power levels up to 2kW over distances of up to 2km.

The VoltServer technology combines energy and data into energy packets and transfers hundreds of packets each second from a VoltServer transmitter unit to a receiver unit over standard telco infrastructure. The receiver unit converts the energy packets into mains electricity or DC power to supply remote devices.




The VoltServer transmitter verifies the transfer of each packet. If there is improper wiring, a short circuit, or a person is touching the transmission lines, the transmitter recognizes the condition in 0.003 seconds and will not send any more energy packets. The result is touch-safe electrical transmission at high power levels via telco ducts and cables to quickly and simply power remote and street based devices. The VoltServer technology is classified as a voltage band 1 system which allows it to co-exist with telecommunications and IT cables.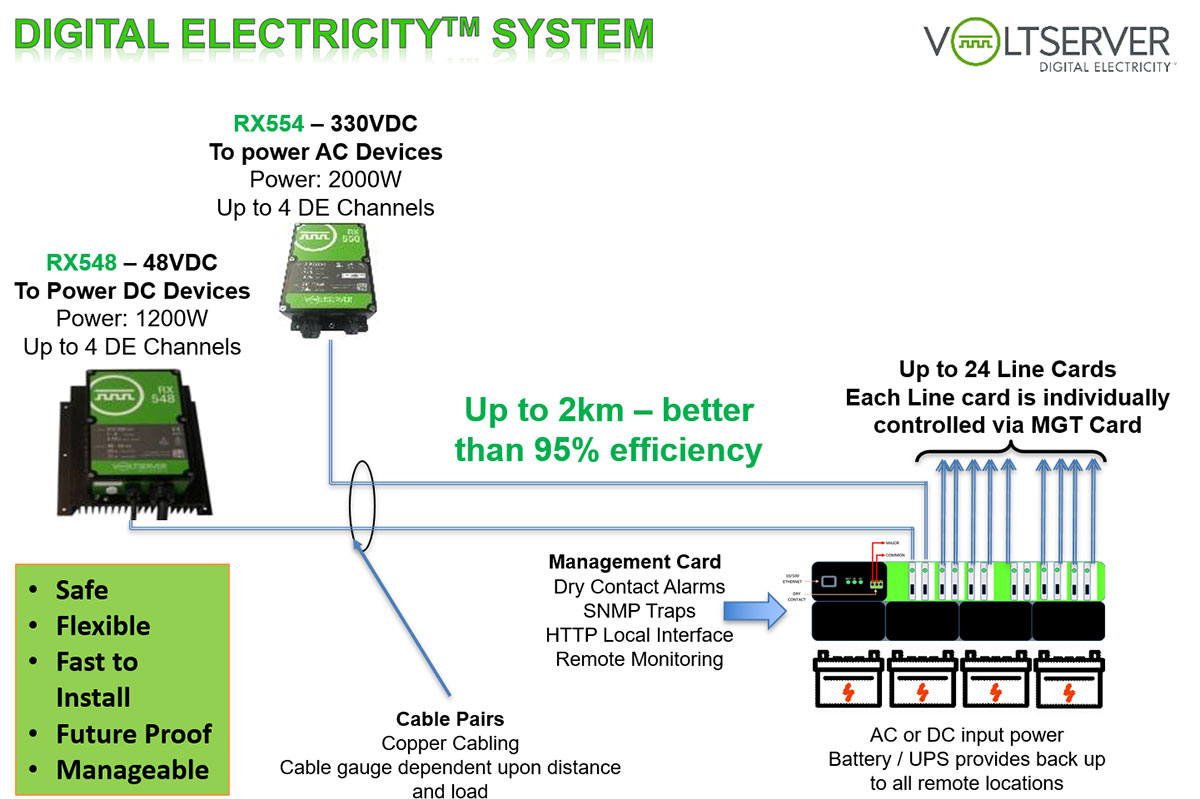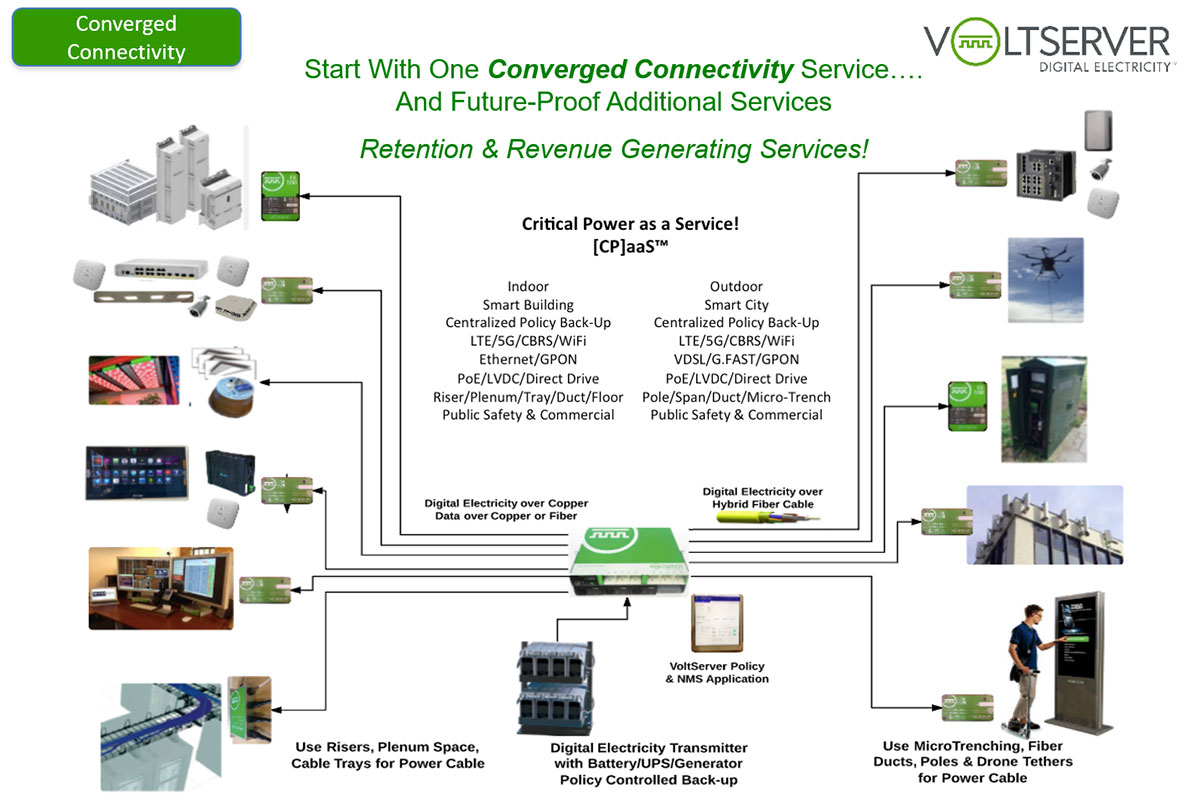 Why VoltServer
Simplified Design
No Complex electrical designs or Surveys
Speed to deployment
Centralized UPS or Battery Plant
Avoids multiple power rooms or distributed UPS
Minimized Head End Footprint (AC optimization one location)
48V/380V Battery Back Up, Renewable Energy
Distribution via smallest diameter conductors
Lower cost, easier install, Time to install, roof loading/surveys
Install at the same time as fibre cabling using hybrid cables
Power separation not required
Utilise existing cable trays
Leverage the use of Hybrid Cables – single cable run
Data technician labour – not electricians
Managed Deployment
Remote Monitoring & Control, faster time to fault resolution
Flexible, adds moves and changes
Install dark copper for future expansion
Optimized Policy Control
Policy Control of Loads, ToD, DoW, Priority Loads
Ability to view power consumption per individual circuit over time
Make an enquiry