Data Centre Solutions
At Connectix, we offer a vast range of Data Centre product solutions to meet the extensive requirements and demand in data centres across the UK. These include: copper cabling systems, optical fibre systems, training support/services, and cabinet and containment solutions manufactured for all types and sizes of installations. More specifically, Connectix offers category 5e – 6A copper cable and both singlemode/multimode fibre, as well as the availability to design and manufacture custom products to fit any data centre requirement.
We are able to offer solutions to suit a plethora of technical and economical requirements, starting with proof of concept, custom prototypes, bespoke installation design and on-site assessment services.
When choosing Connectix products as the fundamental core of your infrastructures, you can feel confident that your entire installation will run smoothly from start to finish with our reliable on and off-site customer support service. Our specialist data centre product engineers and certified installers are highly trained and updated , allowing them to deliver the very best in system design, performance and dependability.
Our Track Record
As an EU Code of Conduct 'Endorser', Connectix actively works with Data Centre operators, colocation providers and end user Data Centre and IT Managers to provide leading cabling and rack solutions, engineer training support, testing and termination products and a 25-Year warranty guarantee. As a UK manufacturer, Connectix has a low production and supply carbon foot print and actively promotes green credentials and services as part of our data centre portfolio.
Our work with BTs Global Research and Development Headquarters includes copper and optical fibre cabling solutions, data centre containment PODs, racks and enclosures.
Within the financial sector, Connectix is the infrastructure chosen by Vocalink (a Mastercard company) providing industry-leading bank account-based payment systems (99.3 million transactions on a peak day) on our MTP®, copper Express (pre-term) and Data Centre Server Cabinets and raceway system.
Within the data centre operator and colocation provider space, Connectix has been pivotal in manufacturing solutions used in data centres worldwide. Our track record is second to none and displays the integrity of our delivery service and commitment to R&D into the highest, fastest and premium quality data centre cabling solution.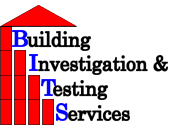 Data Centre Solutions Case Studies & Downloads