More info
Adapting backbone or distribution MMF and SMF
AROONA-POL allows POL implementation to make use of existing MMF links. It replaces an optical splitter in the distribution frame and avoids complex recabling across
campuses and inside buildings.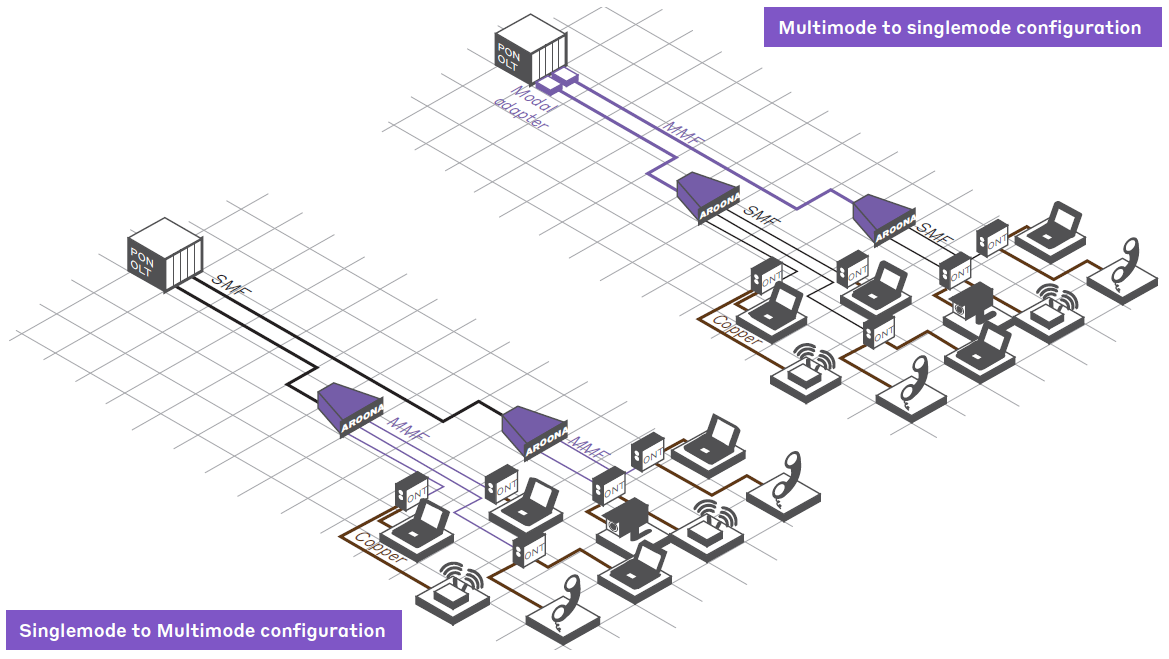 Benefits of AROONA-POL
Compatibility:
AROONA-POL input is compatible with any LAN MMF (OM1, OM2, OM3, OM4, OM5) which can be directly plugged into the OLT. AROONA-POL makes the existing MMFs pluggable to new SMFs.
Simplicity:
AROONA-POL eases the deployment of POL: no need to recable the backbone or distribution links in SMF. Avoid all risks and disruption due to fiber redeployment. AROONA-POL adapts MMFs to SMFs by simple replacement of an optical splitter.
Cost:
Limit the cost of POL deployment by removing the exorbitant investment of fiber roll-out. AROONA-POL is up to 10 times less expensive than fiber recabling, and eliminates all hidden costs (project management, authorization, down-time, etc.)